text.skipToContent
text.skipToNavigation
Whether you're just starting out or looking to upgrade, Maytag® Commercial Laundry delivers the dependable products and resources you need to build a successful laundromat.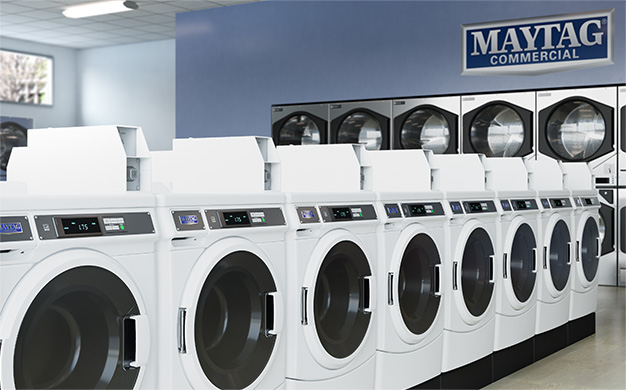 Why Invest In Commercial Laundry?
Discover the benefits that make vended laundry the profitable business you're looking for.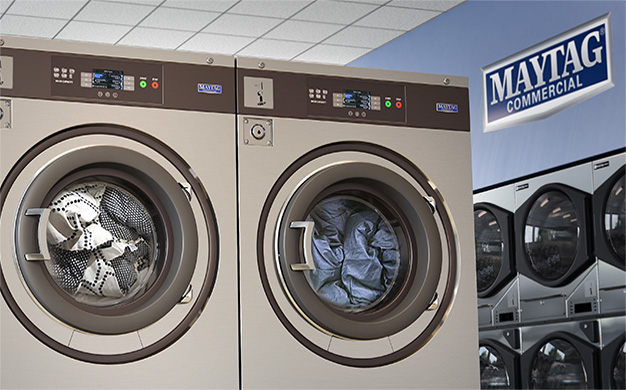 Tips on Machine Maintenance
Learn how to get the most out of your commercial laundry equipment with these 6 insider tips.
Receive the latest news from Maytag® Commercial Laundry via email
Sign up today for free to get tips, tricks, and industry news right in your inbox for you to read whenever you're ready.
Built for Your Bottom Line
Designed for dependability, our machines help deliver the experience your customers are looking for and the profitability you want.
Multi-Load Washers
Multiple capacity options
Configure to order to fit store needs
Helps drive more revenue per wash
LCD screen for easy navigation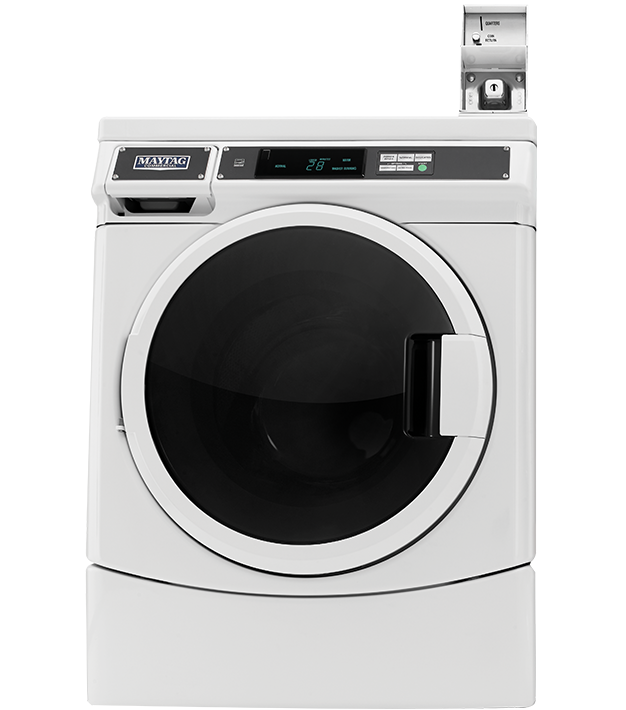 Front-Load Washers
Large capacity for big loads and bulky items
Flexible controls help profitability
Drive system designed and tested to run 15,000 cycles* for proven performance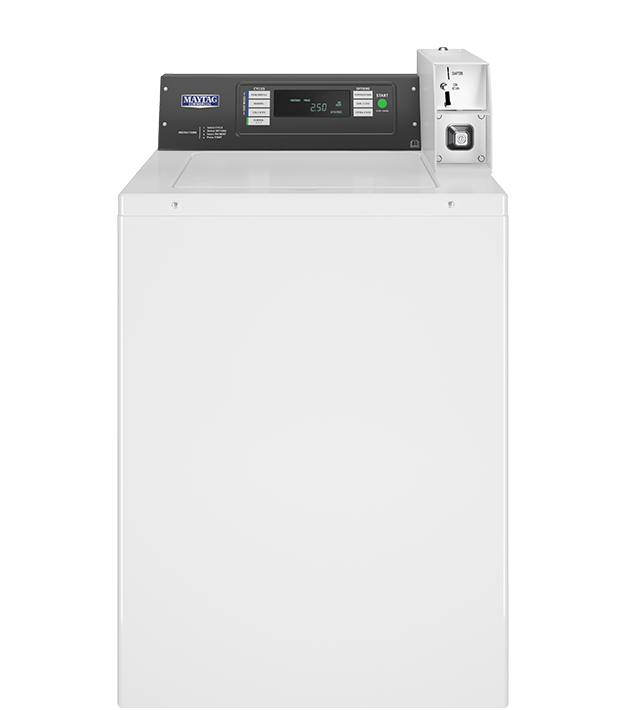 Top-Load Washers
Traditional styling for smaller loads
Comfortable loading configuration
Flexible controls to help maximize revenue
Designed to minimize downtime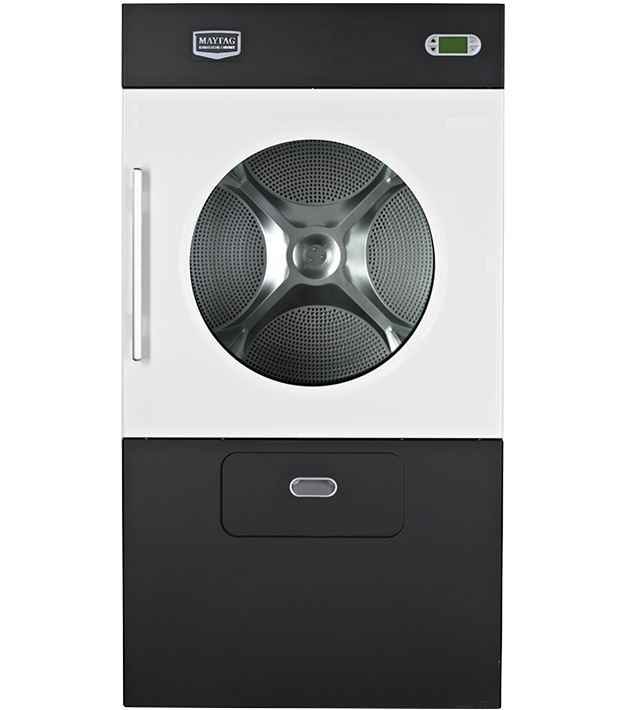 Multi-Load Dryers
Traditional radial airflow option for easier installation
Axial airflow option helps reduce dry times
Microprocessor controls help you monitor the machine
Reverse tumbling minimizes tangling and wrinkles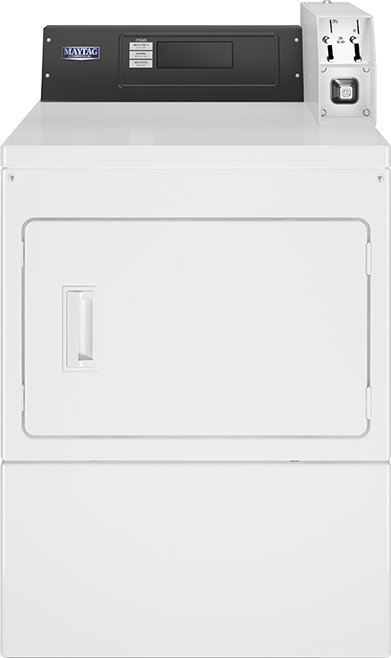 Single-Load Dryers
Flexible controls to adjust prices to store traffic
High airflow helps reduce drying times
One-touch cycle selection for easy user navigation
Easily serviceable to streamline maintenance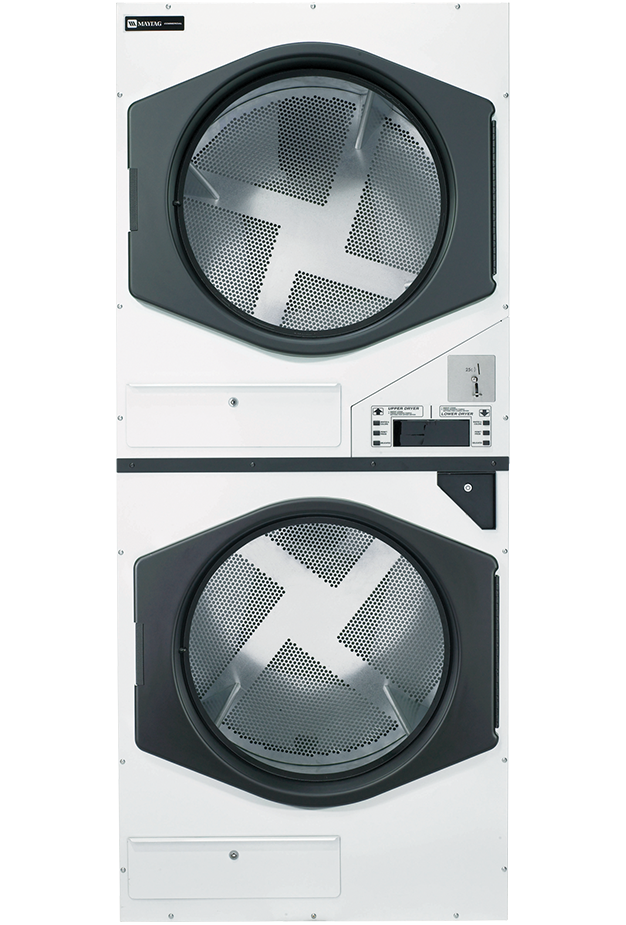 Multi-Load Stack Dryers
Twice the drying capacity in the same space as a single unit
Extra-large door openings for easy loading and unloading
Help minimize overdrying and maximize turns with the Thermo-Gard™ system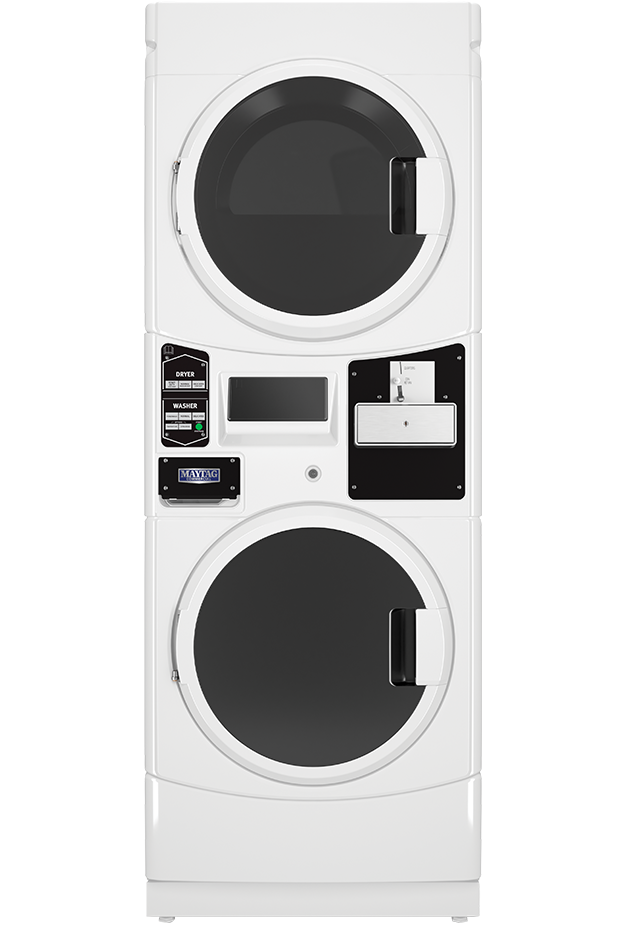 Single-Load Stack Washer/Dryers
Performance of a large washer and super-capacity dryer in the space of a washer alone
Drive system designed and tested to run 15,000 cycles* for proven performance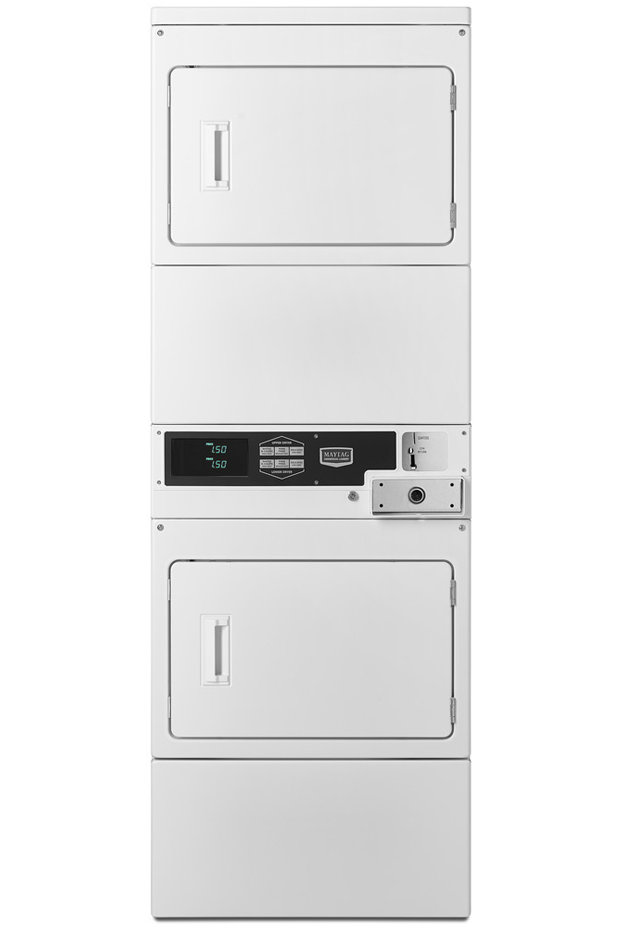 Single-Load Stack Dryers
Twice the drying capacity in the same space as a single unit
Controls make setup intuitive and allow you to take control of your revenue streams
A front-access panel streamlines maintenance