text.skipToContent
text.skipToNavigation
THE MHN33 FRONT-LOAD WASHER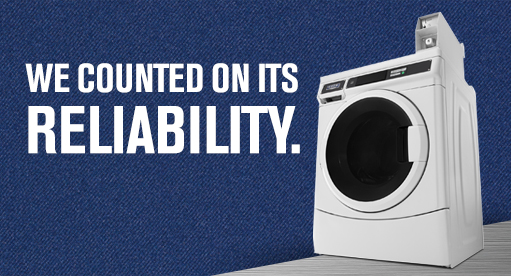 IT OUTDID ITSELF.
The Maytag® Commercial Laundry MHN33 front-load washer was designed to provide your owners and operators with the reliability they need in their laundry facilities. To prove just how reliable it is, the machine's DuraCore Drive System was designed and tested to run 15,000 cycles*. And we've backed it with our 7/5-year limited warranty. Because when we say Maytag is dependable, we mean it.
A POWERFUL WARRANTY.
The MHN33's DuraCore Drive System has proven itself 15,000 times over. That's the definition of dependable. So we're backing the machine with our 7/5-year limited warranty. Consider this proof that we're behind you at every turn.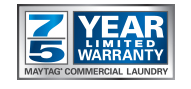 WATCH THE VIDEO BELOW FOR AN IN-DEPTH LOOK
ADVANCED SPIN TECHNOLOGY
Delivers consistent cycle times and optimal unbalanced performance.

A six-point suspension features four dampers and two springs, providing better stability for the entire wash unit.

An accelerometer provides an accurate reading of cabinet vibration.


DURACORE DRIVE SYSTEM
DuraCore Drive System is designed and tested to run 15,000 cycles.*

Watertight, flexible triple-lip seal with garter spring keeps moisture away from the shaft, protecting the premium bearings.

Durable shaft sleeve is designed to eliminate shaft wear.


INTELLIGENT CONTROLS WITH M-SERIES TECHNOLOGY
Provides powerful profits for owners and flexibility for customers.

Enhanced controls allow customized setup; ?each cycle and option can be priced individually, maximizing revenue.


ENERGY-EFFICIENT CLEANING
Uses on average 10.71 gallons of water per cycle, which helps reduce energy and water costs.

TurboWash™ System's proven high-efficiency technology delivers energy savings without sacrificing cleaning performance.


†Available on NAR models only.
*Based on 11-lb. load, 34 min. timed cycle, Heavy Soil.
DOWNLOADS