text.skipToContent
text.skipToNavigation
MAYTAG® MULTI-LOAD WASHER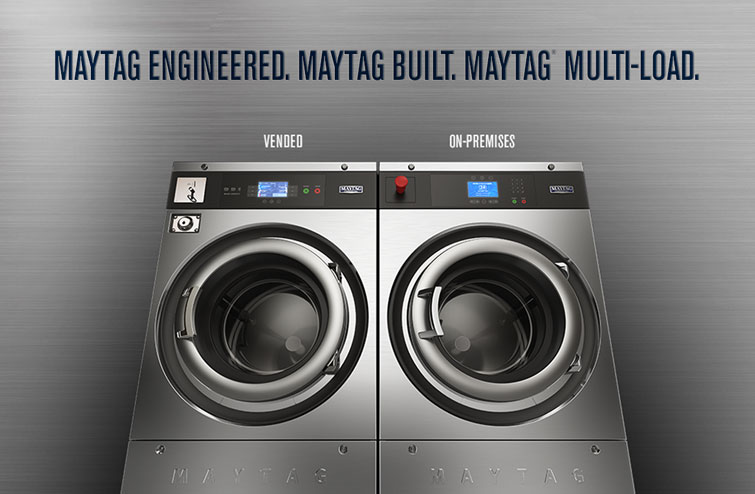 INTRODUCING THE MULTI-LOAD WASHER
Building on decades of experience, Maytag® Commercial Laundry is introducing the newest innovation to its full lineup of solutions, the Maytag® Multi-Load Washer.
Designed for performance and durability, the Maytag® Multi-Load Washer is crafted to meet the rigorous commercial laundry demands of the vended and on-premises industries. Whether you're a business owner trying to optimize profit, or a facility manager who wants to maximize operational efficiency, every component has been thoughtfully engineered to go to work for you, day after day. When you choose Maytag® Commercial Laundry, you choose more than a machine – you get a brand you can trust, and a team ready to support you every step of the way. That's Maytag reliability.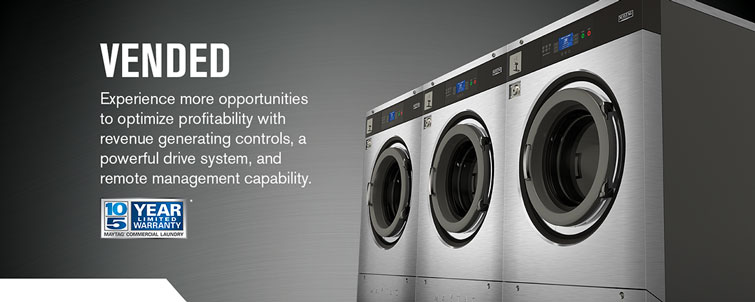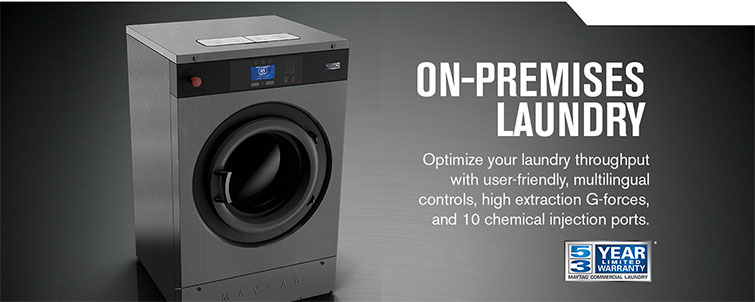 DEPENDABLE BY DESIGN
The New Maytag® Multi-Load Washer is built to provide the performance and durability your business needs.
PERFORMANCE
Experience optimal wash performance with a consistent spin-out system for all your tough loads.
DURABILITY
With a robust construction and commercial-grade components, the Maytag® Multi-Load Washer is designed to continually handle heavy loads of laundry.
EASE OF USE
Engineered to deliver an optimal user experience, our intuitively designed software allows owners and operators to navigate and manage system controls, and program cycle settings with simplicity, efficiency, and confidence.
SERVICEABILITY
Our washers are designed with maintenance in mind – almost all service procedures can be performed from the front and top of the machine, via quick access panels.

CONNECTED FOR EFFICIENCY
Maytag Connect 360°™ Technology** keeps you up-to-date with the performance of every machine – to help ensure your operation is running efficiently at all times.
MAYTAG CONNECT 360°™ TECHNOLOGY**
With a Wi-Fi enabled system**, Maytag Connect 360°™ Technology** provides the ability to know how washers are performing, in real-time. Our intuitively designed software provides diagnostic reports, maintenance notifications, and automatic updates – to help keep each machine working at full capacity.
POWERFUL ONLINE TOOLS
Receive select diagnostics and alerts for preventative maintenance, and make program changes, remotely via Wi-Fi – or onsite with our USB port.
SERVICE NOTIFICATIONS
Receive alerts for service and maintenance issues to help identify where the problem exists, so technicians can come prepared to repair the washer in a timely fashion.
OVER-THE-AIR-UPDATES
Software upgrades can be made automatically through the built-in WiFi-enabled board or with USB port – keeping every machine constantly updated with the latest technology from Maytag.
24/7 ACCESS TO INSIGHTS
Have access to every machine's diagnostic reports – to better understand, prevent, and solve performance issues, for operational efficiency.
*Visit maytagcommerciallaundry.com for warranty details. **WiFi required. Features subject to change. Details and privacy info at connect360.maytag.com.